Channel 5
Font Family
︎︎︎
---
The new channel branding needed to reflect a new direction for the channel based on its newly commissioned content. Stripping out all of the fuss from the previous branding and simplifying the experience, i have the opportunity to designe the new typeface.
Channel 5 is a neo grotesk with a touch of geometry. The font family was designed with the purpose to create an accessible, legible and confident typeface, available in 8 weights for screen, digital and print.
---
Role ︎
---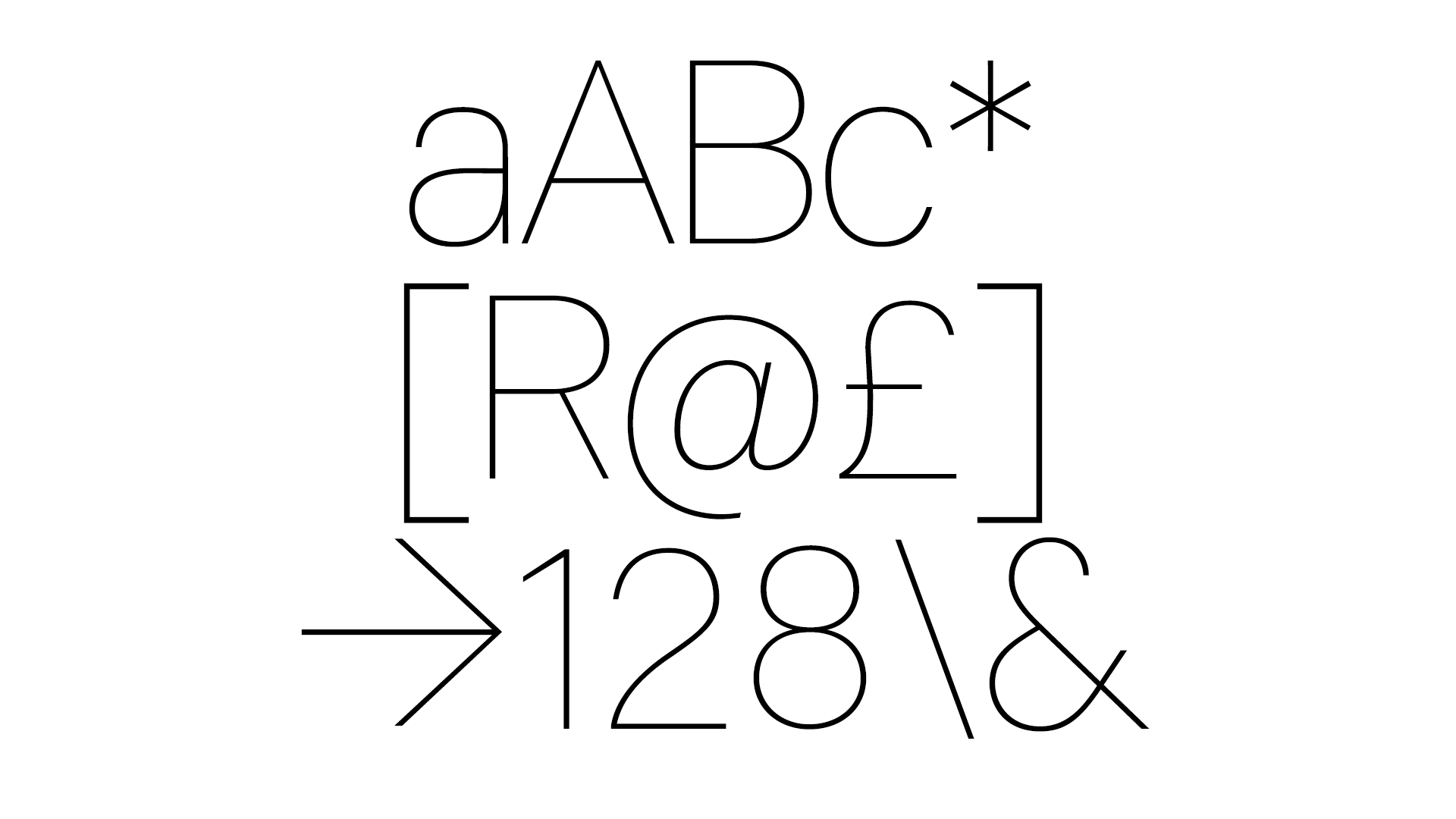 Clean, symetric and geometric shapes to increase legibility in small sizes.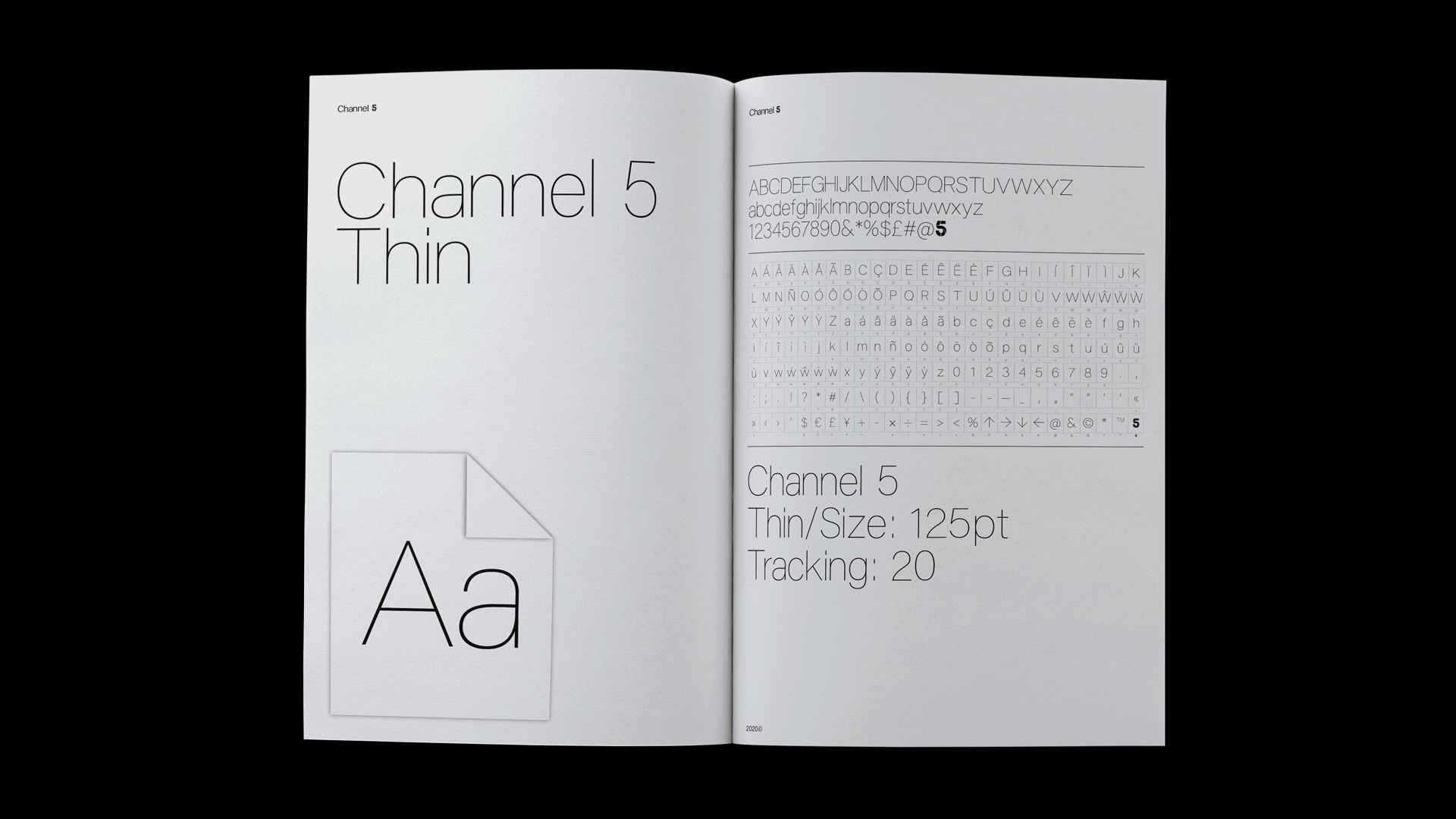 Channel 5 is designed to suit every need of the channels applications and adapt to all sizes and screens.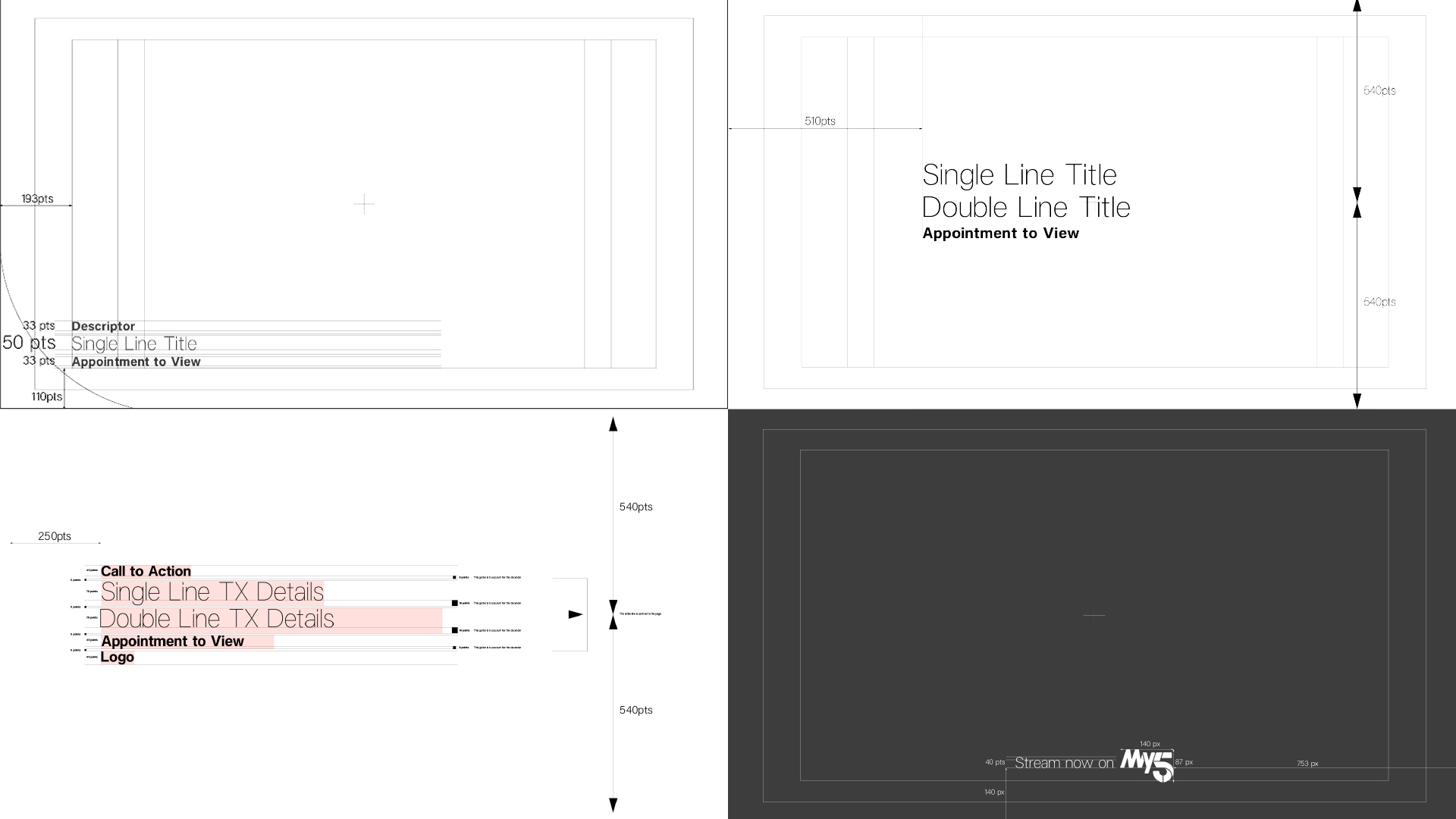 Brand Development, Design, Direction & Typography ︎ Brand Development, Design, Direction & Typography ︎